Life Sciences Associate (M/F)
Job Location: Hannut, Belgium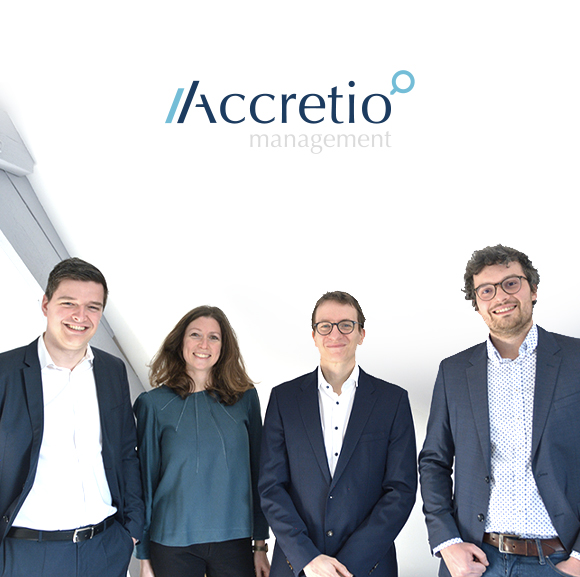 Contract type: Full time
About Accretio Management
Accretio Management is a Belgian-based Consulting firm that offers custom-tailored services to start-ups and biotechs in the fields of immunology and oncology. We are a team of passionate and highly trained scientists, providing our Clients with competitive intelligence analyses, clinical and business development advice to support their day-to-day decisions. We typically work with top-tier biotech companies as if we were part of their teams and help them make the most of their assets.
Responsibilities
Accretio Management is looking for a highly motivated and excellence-driven Life Sciences Associate, who will conduct competitive intelligence analyses in order to provide our Clients with scientific, clinical and/or business development advice. The successful candidate will monitor and critically evaluate (pre)-clinical data from competitors for specific indications or targets, to understand how the competitive landscape is likely to unfold and to provide relevant data and insightful analysis to our Clients.
Typical projects the successful candidate will work on include:
Grasp the key developments that will likely change the standard of care for specific indications and identify those that could challenge our Clients' portfolio.
Find the ideal compound to study in combination with our Client's lead assets or select the best target to pursue with their platform technology.
Identify and prioritize the indications where a compound will fill a medical need, taking into account multiple parameters such as the target specificity, mechanism of action, and competition level.
Comfort or challenge our Clients' clinical and business development strategies with an external analysis.
The successful candidate will also attend scientific/medical conferences of interest and maintain an updated knowledge of the competitive environment to provide our Clients with incisive and prompt analyses highlighting changes to the competitive landscape.
Profile
PhD, MD/PhD in Cancer Biology, Immunology, Cell or Molecular Biology, or related field.
Fluent in English. French is a plus.
Excellent analytical and critical thinking skills.
Curious, detail-oriented personality with the ability to rapidly understand and synthesize complex information.
Strong sense of responsibilities.
Ability to deliver results in a timely manner and at the highest levels of quality; ability to work effectively on multiple projects.
Strong communication abilities (oral and written).
Strong interpersonal skills with the ability to work both independently as well as part of a team.
Offer
A stimulating position in a dynamic, science-driven, and respectful early-stage company.
The opportunity to work with top-tier biotech companies and develop an international network.
The opportunity to work on stimulating scientific and business challenges impacting drug developments.
The opportunity to grow and gain responsibilities based on your skills and motivation.
A permanent contract (CDI) with an attractive salary package in line with the position responsibilities and your experience, and the ability to partially work from home on the long term (if desired).
Interested ?
Please send us your CV with a cover letter to the following address: info@accretiomngt.com. Your application and related information will remain strictly confidential.