Life Sciences Analyst or Senior Analyst (M/F)
Job Location: Hannut, Belgium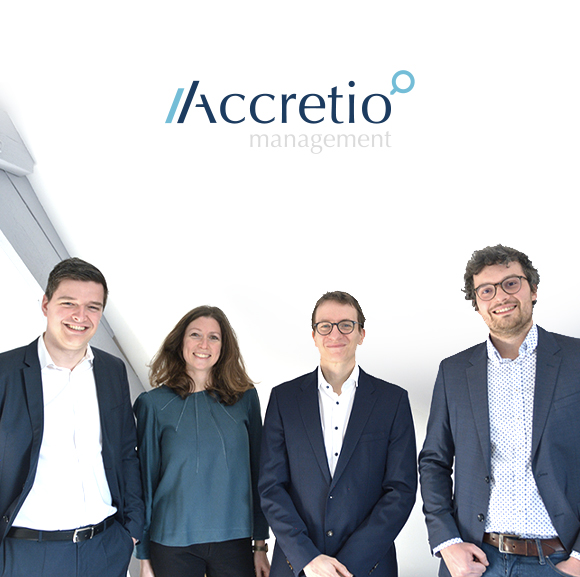 Contract type: Full time
About Accretio Management
Accretio Management is a Belgian-based Consulting firm that offers custom-tailored services to start-ups and biotechs in the fields of immunology and oncology. We are a team of passionate and highly trained scientists, providing our Clients with competitive intelligence analyses, clinical and business development advice to support their day-to-day decisions. We typically work with top-tier biotech companies as if we were part of their teams and help them make the most of their assets.
Responsibilities
Accretio Management is looking for a highly motivated and collaborative Life Sciences Analyst/Senior Analyst, who will perform (pre)-clinical data analyses and collaborate with our Associates and Consultants to assist and contribute in providing scientific, clinical and business development advice to our Clients. On an everyday basis, the successful candidate will:
Collect (pre)-clinical data from various sources (databases, publications, conference abstracts, companies' websites…) in order to compare the efficacy and safety of drugs in development for specific indications or molecular targets.
Understand and synthesize the current standard of care for specific indications.
Prepare slide decks, excel files and charts to compare drugs in development.
Collaborate with our Associates and Consultants in a timely manner to solve our Clients' challenges.
Profile
Master in Cell or Molecular Biology, Biomedical Sciences or Pharmaceutical Sciences (Analyst position), with 3+ years of relevant experience in the biotech/pharma industry or in a research laboratory (Senior Analyst position).
Fluent in English or Fluent in French with an excellent understanding of written English.
Curious, meticulous and detail-oriented personality with the ability to rapidly identify important information.
Strong interpersonal skills and ability to pro-actively collaborate with our team.
Good mastering of Excel, PowerPoint and Prism software.
Offer
A stimulating position in a dynamic, science-driven, and respectful early-stage company.
The opportunity to work on stimulating scientific and business challenges impacting drug developments.
The opportunity to grow and gain responsibilities based on your skills and motivation.
A permanent contract (CDI) with an attractive salary package in line with the position responsibilities and your experience, and the ability to partially work from home on the long term (if desired).
Interested ?
Please send us your CV with a cover letter to the following address: info@accretiomngt.com. Your application and related information will remain strictly confidential.